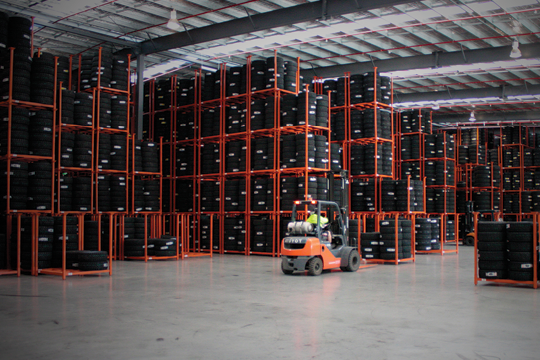 Passion
NTAW's focus is on adding value and delivering an outstanding customer and consumer experience. They supply the latest generation of tyres and wheels to consumers through retail partners together with service excellence underpinned by passionate and experienced employees.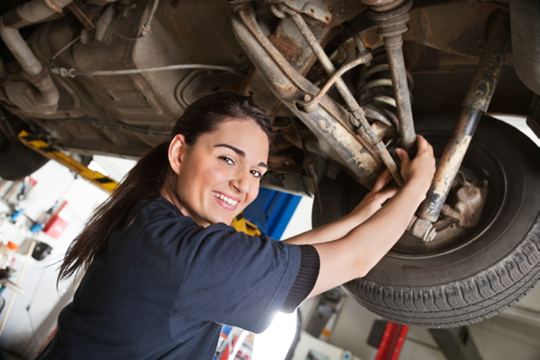 Experience
Tyres are the single most important safety feature on a motor vehicle. Expertise matters and NTAW has been helping retailers and consumers make informed tyre and wheel purchases since 1989.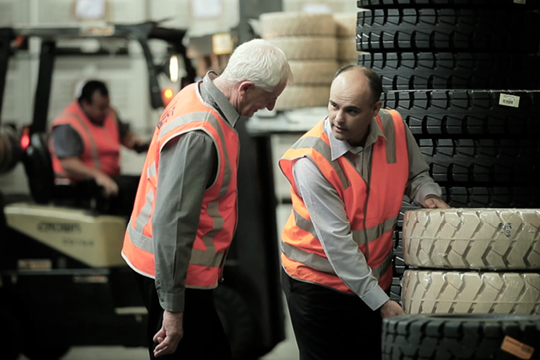 Mission
NTAW's mission is to build brands that will grow to become category leaders with high demand from both consumers and retailers. They will do this by creating a company that is sought after, both to do business with and to work for.
NTAW's Purpose
National Tyre & Wheel Limited (NTAW) is the largest independent tyre and wheel importer and distributor in Australia and New Zealand, with a related wholesale business in South Africa.
With 23 distribution centres and 900 employees servicing over 4,000 B2B customers and thousands of consumers, NTAW provides nearly 3 million tyre and wheel solutions each year, focused on delivering outstanding customer experiences. NTAW's vision is to Lead the tyre and wheel industry in digital transformation. NTAW will harness technology to deliver innovative value-adding solutions for all stakeholders.
NTAW builds mutually beneficial relationships that inspires loyalty from all stakeholders, creating outstanding experiences for our customers, providing satisfying well-paid jobs for our people, surpassing expectations of our suppliers to deliver superior returns to our shareholders.
Focusing on excellence, NTAW is building a state of the art, adaptable IT platform that can deliver these outcomes. NTAW owns ten businesses, each having a leading position in a segment of the tyre and wheel market.
NTAW History
NTAW owns eleven business, each having a leading position in a segment of the tyre and wheel market.
Operating business units are supported by shared services – finance & administration, people & culture, marketing and supply chain & logistics.
Each business is focussed on addressing the unique needs of customers in B2B end user, B2B re-seller and B2C channels.
Each of these businesses has a long history of successful trading – Exclusive Tyre Distributors and Tyres4U have both been supplying solutions to customers for more than 30 years.
The founders of NTAW businesses have in many ways reshaped the industry and most of them remain active in the management of NTAW to this day. NTAW's passion to embark on transformational journeys because we believe in driving the future not just imagining it, is a powerful legacy left by the founding fathers of our businesses.
Distribution Platform
NTAW has the largest independent tyre and wheel wholesale distribution platform in Australia and New Zealand.
NTAW owns or licenses over 100 tyre specialty retail stores operating as Tyreright (Australia) and Carter's (New Zealand). This retail distribution platform is enhanced by over 500 affiliate retailers providing fulfilment services for NTAW customers.
Click to view more Tyreright stores.                              Click to view more Cater's stores
Culture, Environment, Social & Governance
NTAW has a culture of decency, innovation, collaboration and energy. This culture reflects the origins of business units which at one point were all start ups adopting high growth strategies.
NTAW is also committed to environmental sustainability through procurement principles, waste disposal methods and by directly operating five retreading factories in Australia and New Zealand. Retreading reduces emissions, waste and depletion of natural resources. A new truck tyre requires 86 litres of crude oil and 69kg of raw material whereas a retread only requires 26 litres and 19kg respectively (a ~70% saving) – creating a multiplier effect as truck tyres can achieve more than one retread. More than 85% of NTAW's manufacturing process waste is reprocessed.
NTAW cares for the communities in which it operates, supporting customers with local sponsorships as well as charitable donations. NTAW offers flexible working conditions, including work from home opportunities wherever possible.
NTAW adheres to best practice governance as a Company listed on the Australian Stock Exchange – reports and copies of governance policies are available at ntaw.com.au.