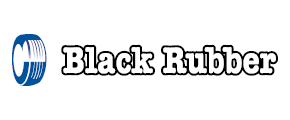 Black Rubber Pty Ltd ("Black Rubber") is a tyre supply and service organisation focused on the provision of efficient and safe tyre management services specifically for the transport, industrial, mining and resource industries as well as catering for the passenger car market.  As an approved Michelin Service Centre we are a critical part of the Michelin network and are accredited to carry out tyre related services on behalf of Michelin Australia.
The Black Rubber value proposition is built around delivering bottom line benefits to its customers through a strong focus on reliable and consistent delivery of product and services, ensuring use of the correct product for each application, ongoing review of Key Performance Indicators and driving continuous improvement.
In addition to new tyres, wheels and servicing, Black Rubber owns and operates the Michelin tyre retreading factories in Perth WA, Sydney NSW and Brisbane QLD which enables us to ensure the quality of the Michelin and Recamic retread product remains the benchmark in the industry.  Our manufacturing and supply capability enables us to provide whole-of-life tyre and casing management from original tread through re-grooving and multi-retread lives. The impact of this strategy is to ensure the lowest total cost of tyres for Black Rubber customers.
Black Rubber Mission & Values
EXCELLENCE IN CUSTOMER SERVICE
At Black Rubber, our number one priority is delivering excellence in customer service. Our mission is to provide our customers with high quality products, maintenance and service at fair prices.
FOSTER AN INNOVATIVE AND AGILE WORK CULTURE WITH A DRIVE FOR CONTINUOUS IMPROVEMENT
We seek the best outcome for customers through cost and time management solutions. We encourage, train and consult with our customers, suppliers and employees to ensure we are at the cutting edge of 'best practice' in the tyre industry.
A COMMITMENT TO HEALTH AND SAFETY
Safety is a core value at Black Rubber. We are committed to the safety of our employees, customers and community. We regularly review procedures and work instructions to ensure our people are working in the safest way possible. We inculcate a pro-active safety culture to prevent incident and harm.