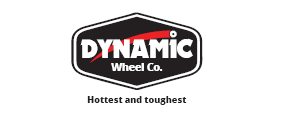 The Dynamic Wheel Co. story started in 1989, when Chris Hummer, as a qualified diesel technician, started his own automotive repair business. Chris always had a keen interest in four wheel driving which later developed into a passion for building and racing adventure style four wheel drives.
After competing in Transpen Malaysia and Dunlop Monsoon challenge events for a few years, Chris took on the role of Competition Manager to further develop the Simex International Rainforest Challenge Malaysia – a 10-day 4WD adventure challenge circumnavigating the Malaysian Peninsula. Chris continued to compete in 4WD events throughout South East Asia. It was in this forum that he turned his hand to designing the tread pattern for Simex Extreme Trekker tyres in conjunction with the Sime Darby Tyre Technology Centre, Chris was contracted to DMIB – a company owned by Sime Darby Malaysia as an International Marketing Representative.
After the release of the Simex tyre, Chris set up his own distribution network in Australia. Soon afterwards, he found there was a serious lack of suitable wheels available to service Australia's 4WD industry. It was extremely difficult to find wheels available in a range of different sizes, offsets, colours and designs. The search for a suitable partner to develop a range of 4WD wheels suitable for the Australian market began.
Dynamic Wheel Co. needed to find a premium manufacturer with the ability to provide a large range of sizes and designs, built tough to suit Australian conditions. A manufacturing facility was secured in 1998, ensuring a wide range of new wheels were available with unique fitments for the Australian range of 4WD vehicles. The team at Dynamic Wheel Co. have helped identify and design features in their wheels that make them more suitable for Australian conditions.
Today, Dynamic Wheel Co. maintains the same level of commitment to their clients to provide the highest quality services and products in a friendly, professional and efficient manner. With years of expertise and knowledge in the 4×4 and automotive industry, Dynamic Wheels can offer the very best wheels available in Australia to suit specific customer needs.
Dynamic has grown into a national business with offices and warehousing in each state and exporting to Europe and NZ.
Dynamic Wheel Co. offers a range alloy and steel wheels from over 10 different brands. We exclusively offer Mickey Thompson Wheels, Dick Cepek Wheels, DWC (Dynamic Alloy Wheels), Dynamic Steel Wheels, Pro Comp Wheels, Ion Wheels, Mayhem Wheels, Dirty Life Wheels, Raceline, Icon Wheels and Patriot tyres as part of our brand range.
Dynamic Wheel Co's Mission Statement
To develop tyre and wheel brands that are of the highest quality in their market segment, while keeping abreast of expanding sizes and innovative design to satisfy the fast changing market for both consumers and dealers.
We do this by working closely with our suppliers to keep improving our products and continuing to recognise that our customer feedback and desires will drive our future range of products.