Integrated OE – Tyre & Wheel Solutions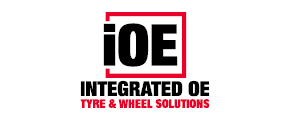 Integrated OE – Tyre and Wheel Solutions is an exciting new entity combining Tyres4U OE and MPC Mags & Tyres to meet the needs of the growing Australian caravan, truck and trailer requirements.
WHEELS: With importing power such as ours we can offer a wide range of wheels to suit every fitment, budget and look. We stock wheels to fit most caravans, horse floats, trailers and trucks at great prices. Backed by quality and service.
TYRES: We recently became part of a much larger family when we joined the ASX listed National Tyre & Wheel Group, the largest independent importer and wholesaler of tyres and wheels in Australia and New Zealand, therefore we can offer the largest selection of tyres.
ACCESSORIES: MPC is well known for importing the toughest nuts and bolts for the caravan, RV and trailer industry, so it's natural that Integrated OE – Tyre and Wheel Solutions will continue offering these same quality accessories.