Statewide Tyre Distribution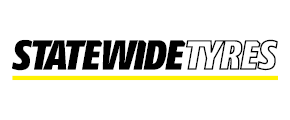 Statewide Tyre Distribution Pty Ltd was originally established in Adelaide in 1988 and since then has evolved into an Australia wide, independent new tyre distributor that is part of the NTAW group of companies.
Since 2001, Statewide Tyre Distribution Pty Ltd has expanded its new tyre business to include many recognised premium brands such as Sailun, Nankang, Westlake, Triangle and Rovello.
Statewide Tyres product range covers passenger, 4wd, light truck, truck, Agriculture, forklift, Dynamic wheels, and Tubes. Statewide Tyres endeavours to expand its new tyre brand range by actively seeking good quality tyres at competitive prices to satisfy the needs of the tyre market.
Statewide Tyres offers reliable service, competitive prices and a large range of brands and sizes. If you can't find the tyre brand or size you're after, Statewide Tyres will have it and if not we'll order it for you.
Statewide Tyres also includes Perth-based group Industrial Tyre Service, a trusted tyre wholesaler of leading brands throughout Western Australia. Established in 2005, their warehouse in Wangara offers an extensive range of tyres including Passenger, Light Truck, 4×4, SUV, Truck, Small Earthmover, Industrial Lug / Bobcat and Forklift, both Pneumatic and Solids.