Tyrelife Solutions – South Africa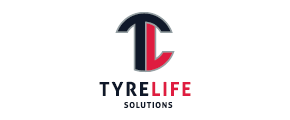 Founded in 2012, trading commenced in June of that year. TyreLife Solutions became the exclusive importer to Southern Africa of Mickey Thompson Tires in 2017. TyreLife Solutions is building these premium brands with a business model similar to that of Exclusive Tyre Distributors.
When it comes to enhancing your lifestyle, we understand what you need. Safety, reliability and quality is the name of our game. We distribute Cooper®, Mickey Thompson and Momo tyres. They also distribute Dick Cepek and Pro Comp alloy wheels along with the Dynamic Steel range. These brands have been hand-picked by their experts, ensuring that they only offer premium solutions.
Georg Schramm is an experienced South African tyre industry executive who has been in the tyre industry since 1989. After being a key person in establishing Dunlop Tyres South Africa as the Iconic brand of choice (TGA and Tyre Dealers Association Awards) and domestic market share leaders in most product segments in his capacity as marketing, sales and operations director he embarked upon negotiating the exclusive rights to distribute Cooper Tires® in South Africa and their common custom territories formerly held by Apollo Tyres.
Tyrelife Solutions' aim is to educate, inform and empower consumers to make smarter purchasing decisions by being able to recognise value and not simply making a price-based purchase.