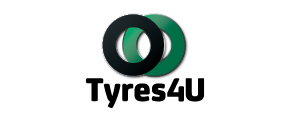 Tyres4U is an Australian owned and operated organisation specialising in the importation and distribution of quality, application specific tyres and tubes. Tyres4U holds exclusive and non-exclusive agencies for multiple tyre brands manufactured in many countries.
Tyres4U operates in every state and territory of Australia and has 10 separate branches strategically situated throughout Australia, with the head office located in Sydney, New South Wales. Tyres4U also operates 3 branches in New Zealand.
Our organisation is extremely supportive of our customer's activities, having some of the most highly respected expert technical people in the Australian tyre industry on its staff. Tyres4U is well placed to assist our customers in selecting the right tyre to satisfy all tyre needs.
As well as distributing tyres and tubes Tyres4U additionally provides information technology solutions for commercial applications. We offer value-added services such as fleet monitoring and Cost Per Kilometre (CPK) analysis technology for critical use trucking applications.
We have a large number of quality truck tyres with Performance-Based Standards (PBS) test data.
To support Australian primary industry our farm tyre program is the most comprehensive in the Australian market and we have a comprehensive range of earthmover and industrial tyres.
Complete range of products & services
Passenger car tyres
Light truck and 4WD tyres
Truck tyres for Steer, Drive, Trailer and All-Purpose
Agricultural/Industrial, including Earthmoving & Off-the-Road tyres
Special Purpose Tyres, Mower & ATV Tyres
Pneumatic and Solid Forklift Tyres
Tyre Fill Polymer Products & Pumping Equipment
Tubes
Tyre Pressure Monitoring Systems (TPMS)
Tyres4U Pty. Ltd. is a wholly-owned subsidiary of National Tyre & Wheel Limited (ASX: NTD) and specialises in the distribution of market-leading brands in all major categories of the tyre industry, with a focus on the commercial sector.